13 Hours
Fiche technique
Ecrit il ya 1 année .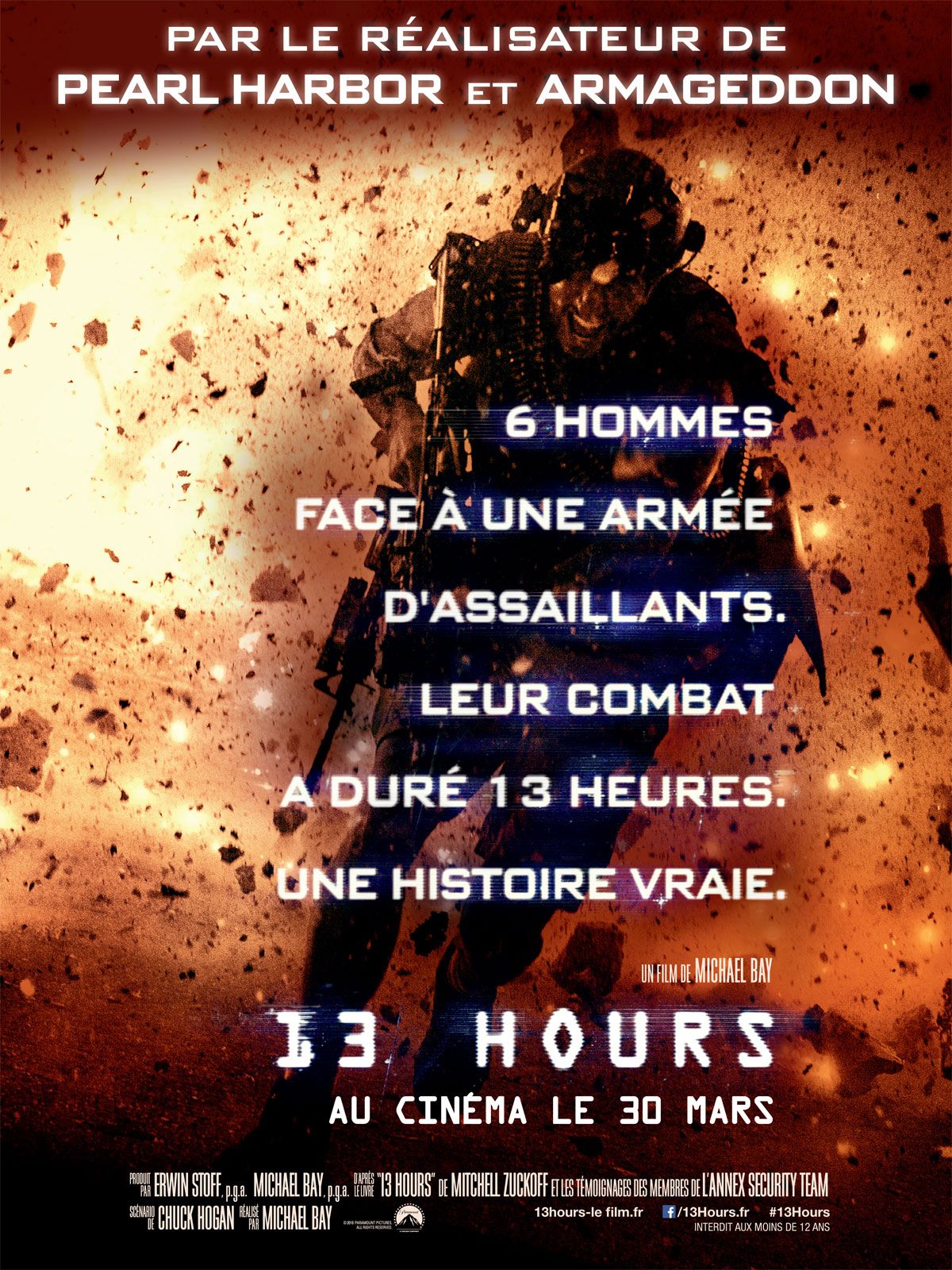 Cat&eacutegori: Action
Synopsis: Benghazi (Libye), 11 septembre 2012. Face à des assaillants sur-armés et bien supérieurs en nombre, six hommes ont eu le courage de tenter l'impossible. Leur combat a duré 13 heures. Ceci est une histoire vraie. Origine du film : Américain Réalisateur : Michael Bay Acteurs : John Krasinski, James Badge Dale, Max Martini Genre : Action Durée : 2h 24min Date de sortie : 30 mars 2016 Année de production : 2016 Titre Original : 13 Hours : The Secret Soldiers of Benghazi
COMMENTAIRES
Souhaitez-vous faire un commentaire ?